Expose Your Inner Brooklyn
New York is the home of brick walls and rustic details. Every home has the potential to possess that industrial vibe, but how can you bring it to the next level? In this blog, we'll give you six ways to revamp your home with an industrial chic tone to bring Brooklyn into your living room.
1. Exposed Brick and Fixtures
Take advantage of any exposed brick and fixtures you find within the home. Highlight those areas and utilize them in a decorative or practical sense.

Exposing brick, even just a corner of one wall, can bring a real rustic feel. If there is no brick, experiment with peel-and-stick . This can be done by applying wallpaper onto wooden floor planks that are layered along the wall.

Exposed fixtures, like pipeline, can be used to hang lights. Be cautious of the utilities, but also accentuate the areas by adding greenery around them. You can also repaint old-fashioned heaters to give them both a modernized and industrialized look
2. Everything Wood and Metal
When it comes down to it, two things are needed to create an industrial vibe: wood and metal. Separate, they're great. But furniture that has both of these materials brings industrial to the next level. with wooden tops and pipeline legs are sleek and trendy. If you want an authentic industrial vibe, try this coffee table!
3. Neutral and Darker Tones
Avoid brighter colors. Complementing the paint to the exposed brick will tie the room together. For a red brick, use either an off-white or beige shade. For white brick, contrast with a black or charcoal gray.

​​​​​​​Same goes for furniture. Don't have flashy statement couches or funky shelves. Stay simple and sleek with neutral and darker furniture. A metal coffee table with wooden accessories atop is an easy yet rustic way to ramp up the room.
4. Open Shelving and Storage
Minimize closed doors. Open shelves that expose the pantry and spices complement the concept of exposed brick and fixtures.

For your personal items, invest in a clothing rack and hang clothes that match the vibe of the place. Hanging coats and jackets on the rack and placing it in the living room opens up the space and adds some character. Check out this list of to bring that character into your room!
5. Out-of-the-box Decorations
Anything you can find at a thrift store that looks vintage and, of course, has a metallic finish can become an instant decoration in your industrial home. Old bikes or typewriters can be a great centerpiece for the design of your living room.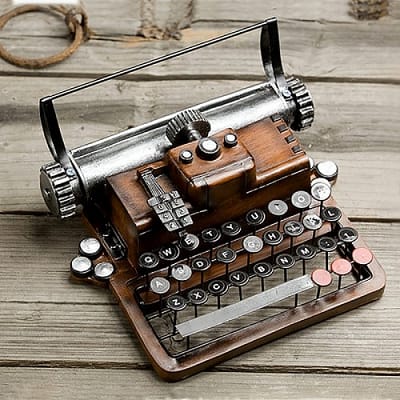 6. Add Contrast to the Industrial
When aiming for an overall industrial vibe, contrasting it with other themes can actually make it more industrial. Country/industrial can be a great way to go. Place plants next to wooden metal tables, or contrast a pipeline table with a shag rug underneath it. By contrasting the industrial tones, you emphasize the industrial side of the vibe.
For more tips and tricks on how to take your Brooklyn real estate to the next level, check out our blog. Looking to buy or sell a home in the area? Contact Us today. We can help you search Brooklyn homes for sale so you can find the one that's perfect for you.