Create a Blank Slate for the Space
1. Repaint
The color of any space can be the make or break for buyers walking through the home. For a Brooklyn home in particular, try to avoid any bright colors. They may be a turnoff for buyers, who would have to invest money in repainting walls. Instead, go for more neutral tones that tie the space together. It'll give the buyer room to play around with furniture and envision their future home.

2. Increase Lighting
Opening windows and letting in natural light can make the space more inviting. It also creates the impression that the room is more open than it is. For buyers, you don't want to close off anything and that includes the windows! Natural light is also a great pull for buyers because it means saving electricity during the day.
3. Add Some Greenery
Indoor plants are a great attraction, especially in a Brooklyn home. They bring a contrast to the authentic industrial vibe that these homes naturally come with. Greens introduce life into the space and genuinely make the home more appealing.
4. Blank Slate
Make sure potential buyers can see the potential of the home. Don't add statement pieces of furniture. Keep furniture and decorations neutral. Give them an idea of what the place can look like, but leave room for them to imagine the character of their new home.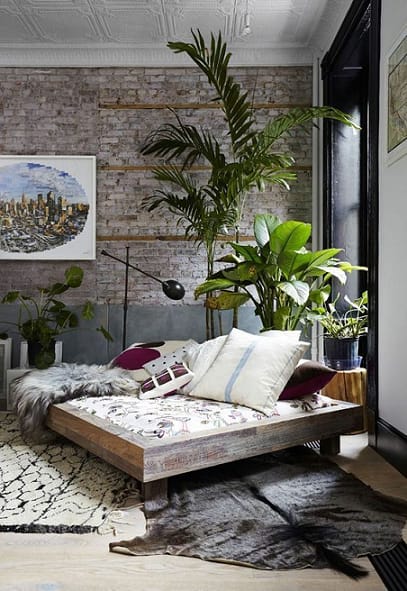 5. Create Areas in an Open-concept Home
Open-concept homes can be scary and off-putting to buyers. They may not be sure how to use the space or are afraid of the possibilities. Visualize the possible options and create areas in the space for your buyers. They don't have to follow those lines, but it'll be good for them to know that the space can be used to its maximum potential.

This goes into different ways you can define spaces.
6. Make Use of Everything
Nothing can go to waste! If you have exposed fixtures, like pipelines or old heaters, you can use them to your decorative advantage. Old heaters can be painted and surrounded by plants. Lights or plants can be hung from pipelines. Give your buyers an idea of how they can utilize the parts of the space that are usually deemed unappealing. This goes into different ways you can decorate around your old-school heater.
For more home renovation tips and tricks, check out our . If you're looking to purchase a piece of Brooklyn or New York City real estate, Contact us today. We can help guide you through the home buying process so you can find a property that's right for you.